Hey all,
I know my job is to entertain you
and believe me when I say I want to continue doing that
, but I can't without some action on your part. You see if you subscribe to my blog
which I super appreciate
and you receive my content via Google Reader
which most people do
then, at the end of the month, I'm going to disappear! Well, actually Google Reader is going to disappear. I'm going to stay right here and keep on truckin'
but I'll be super lonely without your smiling face keeping me company on this journey
.
So if you use Google Reader, you need to find a new reader and there are many free options out there. The two most popular seem to be
Feedly
and
bloglovin'
. But there is another option;
one that doesn't depend on the vagaries of the corporate machine
you could always subscribe to my feed
via email
and then I'm delivered right to your inbox! No Spam, no ads. Just pure unadulterated ME!
Now don't be a procrastinator
like me
. Google is serious about getting rid of their reader
and they did get rid of Piknic after all
and I don't want you to miss a thing. So figure out how you want to continue receiving my content and click one of the links above.
Thanks everyone and I'll be back to my amusing self tomorrow. Promise.
Peace Out!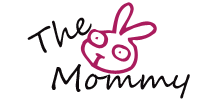 Pin It