4.) What are you eating? Share a yummy summery recipe.
Our green smoothie fascination began in March (I know I'm behind the trend but I live in Kansas, so what do you expect?) and I was less than confident about presenting a spinach laden smoothie to my group of very picky eaters, but I was also desperate.
I had just come off of one of the sickest winters I've ever experienced. For about 6 weeks, there wasn't a week that passed that I didn't have one (or more) sick kids home from school for at least two days of each week. I was also getting concerned because Logan basically subsists on peanut butter, chicken nuggets and milk and Porter won't even try most fruits and vegetables. Sound familiar, moms?
But my kids do like smoothies, so I wondered if I couldn't just sneak some veggies into them and maybe that would just be good enough. Turns out good enough ended up being awesome!
Green "Monster" Smoothies
Ingredients
1 Banana
1 Apple (any variety) cored and quartered but not peeled
1/2-1 C. Orange Juice
2-4 C. Spinach, fresh
2 C. Frozen Fruit (we love, pineapple, mango, peach, blueberries, and sweet cherries*)
Directions
Pack that spinach in there and add orange juice to blender and pulse until contents are mostly liquefied. Add banana and apple and pulse a couple of times to combine. Finally add frozen fruit and blend until frosty and smooth. Serve as a snack or a beverage.
*You can adjust all ingredient to your family's personal tastes but I wouldn't use strawberries because they turn the smoothie brown and although it tastes fine both my kids and I had a hard time with the looks of it.
**Blueberries will turn the smoothie a nice purple-y color and the sweet cherries turn the smoothie blood red; we call those Vampire Smoothies.
Things to note about this smoothie:
I use a regular (10+ year old) blender; I don't juice anything. That way we keep the fiber content.
My kids like it better when the smoothie is drinkable, which is why I blend it well and often.
If you are on Weight Watcher's the only points are for the juice everything else is free.
This makes a blender-full but only the boys and I drink it and we drink all if it daily. Which means that nearly all of our fruit and vegetable requirements are being met in one drink. So I don't have to worry as much about what my kids eat!
We drink this in one sitting but if you only have 1 kiddo drinking it, put leftovers in fridge and add ice cubes to remainder to refreeze.
Peace Out!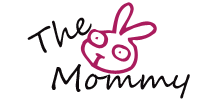 Pin It