I saw my first birth photos about six years ago. And I was Just. In. Awe. I saw so much more than just some very
National Geo
graphic pictures; I saw a photographer that had captured the beginning of a family and I just couldn't imagine a more beautiful experience.
Those images have always stuck with me and when I decided that I was going to chase my dream of being a photographer, one of my first goals was to photograph a birth. It was a lot more difficult than I imagined. I met with several potential clients and was rejected. I was broken-hearted, but still I wanted to do this. And a couple of months ago, I finally did.
This is my favorite image because I love how still Mom is during labor
while Dad and doula swirl around her.
I was there for 11 hours. Most of labor and all of delivery.
A very intimate moment between husband and wife. They were "dancing" through a contraction.
Mom labored and delivered naturally and drug free. She was AMAZING!
And three makes a family.
This is another of my favorite shots. Dad crying upon meeting his daughter.
Isn't she beautiful?
I'm so blessed to have shared this experience with this family. I have so many other photos that I wish I could share with ya'll but for modesty's sake I won't. (Unless you're looking for a birth photographer in the Kansas City area. If so, email me and I will be happy to show you my birth portfolio.) I also need to thank an amazing doula Louise, from
Sweet Miracles
for introducing me to this family and setting all of this up.
Peace Out!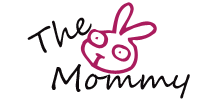 Pin It