Ok, I know I live in my hometown so it's really shouldn't be a big deal but this past weekend was my 20th high school reunion. A large portion of the people attending the reunion are people who live here in Podunk. I see them at the grocery store... and the post office... and at my kids' school... AND wandering around my neighborhood. That's not the point. The point is that it's been 20 years since we went to school together and that's a reason to party, right?
Well it's Monday again. It's time to take a second for yourself! So take a few deep breaths, find your inner calm--if necessary lock the kids in their closets. Enjoy!
This was the group that made it to the after party; otherwise known as the Alumni Dance. Am I really old enough to be an Alum to anything? In my head I'm still 16, on a good day; on a bad day 12.
Peace Out!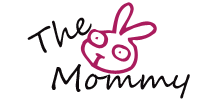 Pin It