Writer's Workshop promt 4.) Take us somewhere local and show us what we're missing....
IN My Backyard is a semi-regular segment here on the blog where I let ya'll know about all of the wonderful businesses and locations that are located near, in or around where I live. Welcome to Podunk chic!
Check out the dork in the back! Yes, that's the Hubby. He thinks he's funny.
At least he's not flipping off the camera.... *sigh*
Remember in the 1960's (nah, me either) when you would pile into your parent's station wagon, already dressed in your jammies, and head out to the drive-in? Then, as your parents parked the car and pulled out the lawn chairs and blankets, you'd head to the playground and swing until that dancing hot dog appeared on the ginormous screen above your head. You'd then settle in for an action packed double feature, that'd you never make it through, just like that jumbo tub of popcorn.
Well, if you'd like to relive (or live for the first time) those retro memories then you're in luck because the
Midway Drive-In
is open for business! Opening for the first time in 1952, it's one of six drive-ins still in operation statewide! STATEWIDE, folks!
Things to Know Before You Go:
The Midway is located between Paola and Osawatomie at 29591 W. 327th St. Osawatomie, Kansas.
The gates open at 7 PM and the movies (always a double feature, baby) begins at dark.
There is a full concession stand and the Hubby HIGHLY recommends the double cheeseburgers.
This is a cash only proposition, so hit the ATM before you visit.
The movie line is 913-755-2325
Ticket Prices (they're pretty retro too)
Adults (12 and older)--$7
Kids (3-11)--$1
Under 3--Free
Go check out the drive-in! Make some memories with your family this summer.
Update: The fate of this drive-in is currently in jeopardy. They are in the process of raising the funds needed to make the switch to a digital projector and it will cost $100,000. If you are interested in making a donation please check out their Facebook page.
Peace Out!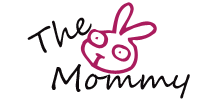 *I was in no way compensated to write about the Midway. I just think it's awesome and thought you'd like it too.
Pin It