My school's PTO puts on a little event every Spring, for Mother's and Sons. It's a game night. There's food, a bouncy house, a photo booth, music and of course, games but mostly my boys met up with their best friend and ran laps around the gym for a couple of hours. After, we headed to Sonic for milkshakes and a little time spent howling at the moon. Literally.
Well the weekend's here and just like Logan I'm ready to do a little howling at the moon. I'm sure Ginger from
Not Just Another Mom of Twins
is ready to party too.
Give us both a follow (we're so much more than just songs...really) If you're a new follower please leave us a comment so we can check you out too! It's all about sharing the love, right?

Pick A Song, any song! One that makes you wanna sing! Old-New-Country-Pop-Punk...anything goes. (Let's try to keep it family friendly if we can...LOL) If you want, tell us why the song makes you wanna SING!

Add your link to the "Play List"

We'd REALLY like you to copy the Linky Code (just click on "get the code") in to your post so your blogger buds can join in on the fun or link back to the both of us so they can at least "find" the party!

We'd love to see the video of your song (which can easily be shared via youtube.com) but if you just wanna list your favorite song of the day, we're "cool" with that too!

And don't forget to grab a button! Cause sharing is caring!

So as I was saying, we pull into Sonic and I roll down the windows. Logan presses his cheek to the half rolled down pane of glass in the back window and asks, "Momma can I howl at the moon?" I ask him if he can even see the moon with all the neon and florescents in this parking lot. "I don't know, Momma but I want to anyway." Let's all take a cue from Logan and spend the weekend howling at the moon.
Peace Out!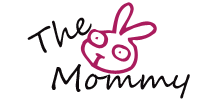 Pin It