This was a very exciting weekend in the Mommy Household. The Hubby's entire family gathered to honor a very special woman on a very special birthday. Great-Grandma B celebrated her 90th birthday on Sunday.
Well it's Monday again. It's time to take a second for yourself! So take a few deep breaths, find your inner calm--if necessary lock the kids in their closets. Enjoy!
I actually took this photo of her during the annual Easter weenie roast. I will have photos of her birthday later in the week. Check back, because you really want to see a 90 year-old woman blow out ninety birthday candles. Really. You do.
Peace Out!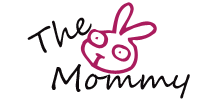 Pin It