On Monday I gave you a little sneak peak of the preschool carnival that photographed. Well, I finished up the edits yesterday and placed the order, so hopefully I will have photos in hand in a couple of days. It was a wonderful event and I had a great time taking pictures of kiddos in clown noses, and I thought you would enjoy taking a look at a few of my favorites.
I hope you enjoy the slideshow.
And this is my favorite photo of the entire shoot.
One of the PreK teachers, dressed as Pete the Cat and her very funny friend.
Peace Out!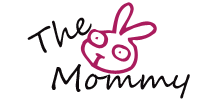 Pin It