The district run preschool had a carnival over the weekend and I was asked to be the "photo booth" photographer. Since the person doing the asking is a personal friend of mine (and a client) I agreed. And it was a TON of fun. They had games, food, and hair, balloon and make-up artists. It was a great family affair.
Well it's Monday again. It's time to take a second for yourself! So take a few deep breaths, find your inner calm--if necessary lock the kids in their closets. Enjoy!
This is my friend Carrie and her beautiful family of "carnies".
Come back and see me on Wednesday for more of my photo booth-esque pictures!
Peace Out!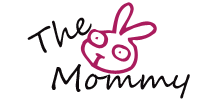 Pin It