This post has sat in my draft folder for months. I'm not certain why I haven't posted it before now. Partly it's because I don't want the church to come off badly but mostly it's because I don't want to come off badly. I'm sorry I didn't do anything at the time.
This happens every time I step out of my comfort zone. Maybe I'm too sensitive. But even if I am you don't say things like this to a child, especially if you're standing in front of her Mommy and you want to keep all of your teeth.
We went to VBS last week and it was AWESOME. The kids had a really good time and I've listened to Bible verses repeated incessantly from Myriam, which I've come to realize means she had a good time. She doesn't repeat stuff unless she really likes it.
I know ya'll realize that I'm pretty much satisfied with holing up in my house with just my family, a computer, and a few close friends and never socializing with the outside world again. But I don't want that for my children. So I take them to social events like VBS, and as long as I have a job to do I'm comfortable. I was the official
VBS photographe
r, so I got to run around snapping pictures--interacting with everyone and yet never having to really socialize with anyone. It was a perfect gig for me. It also allowed me to keep an eye on my brood without resorting to following them around and hiding behind corners.
It seems that church always seems to bring me
crashing down to reality
concerning Myriam. It makes me realize how close I am to the situation and how far she has come but also how far she has to go. It also reminds me how far Joe Q. Public has to go before autism is understood.
My daughter was moved out of the Pre-K VBS class this time around, and just like real school more is expected from children in the numbered grades. I happened to be snapping pictures of her class during the Bible verse "learning station" (my term not theirs) and one of the games was memorizing and repeating the selected verse back. All the kids had different verses to repeat and they went around the circle parroting their verse to the teacher and when it got to Myriam's turn, the teacher's teen-aged, aide paused briefly for Myriam to recite her verse and the teacher offhandedly said, "Oh, she can't do it. Move on."
My blood boiled.
Myriam wasn't phased by the whole situation and instead of calling the volunteer teacher out, I left. I never did tell her how furious I was. I never told her how the last thing I want my autistic child hearing is that she isn't capable of doing something. I went outside and cried because I didn't do anything.
I still cry because I didn't do anything.
*I was contacted a few hours after this post went live and reminded that I did in fact, contact the director of the VBS program about my concerns and that the director in turn, spoke with the teacher. I apologize for any hurt feelings that my mistake may have caused. I have decided to keep the post on my blog because it is more of a commentary of the public's understanding and opinion about the abilities of those on the spectrum than my reactions to the situation.
Peace Out!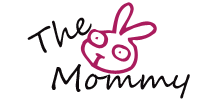 Pin It