I sent my boys to school on Monday, (Myriam was home sick.) not without difficulty. Even though I know and hope that we're safely ensconced here in Podunk, Kansas I can't help but think, what if. Even though it would've been easier to sit here and pretend the events of last week didn't occur, I'm not certain that's what I should do.
As a person of faith I try to seek God's purpose in this tragedy. As a human, I rail against a god that didn't raise a hand to stop it. I've resigned myself that I will never understand why this happened but as I sat there nursing one sick child and waiting for two others to return home to me, I couldn't help but think about how I would want others to act if the situation was reversed. My hope is that they would learn to hold their children closer, love a little fiercer but most of all remember that joy is where you find it. So in that spirit, I offer you a few moments in the lives of my children that have brought me joy. May we all find healing through our laughter.
*My heart and prayers go out to Newton, CT. May you find healing and hope.
My Top 3

Peace Out!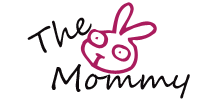 Pin It