This weekend was an annual event that I look forward to every year; my GNO Christmas dinner. We always gather at my friend Heather's home. We each bring something tasty and an ornament to exchange in lieu of gifts.
This year seventeen women shared a meal; one joined via Skype and another was there in spirit, so a total of nineteen women brought together by various circumstances; remaining together because of friendship.
Drinks, food, laughter and a few tears were shared.
Triumphs and joys were mingled (along with several bottles of champagne, wine and rum).
Laughter and love was multiplied.
Bonds strengthened.
And make-up applied! (Makeovers are a new tradition but one that I vote stays.)
To my GNO girls:
I thank God daily, for each of you.
You make my life better and you make me a better person just knowing you. Each of us mirrors the best parts of each other. I love you for that.
I thank you for the laughter, the strength and the support. Friendships like these are only supposed to come around once and to have nineteen separate friends like you makes me rich indeed.
(Although I am a little pissed that NO ONE noticed my new glasses. WTH ladies?)
My Top 3
Black House Studio: Wildflowers. Damn girl! You have some mad skills! Jealous much? Oh, yes I am.
Mama to 4 Blessings: Baby Girl Thumbs Up. What an awesome sonogram pic! Congrats on the new baby.
Wordless Wednesday by David: The Boxcar. Wow! Wow! Wow! What a find.
Peace Out!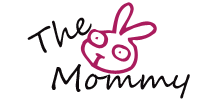 Pin It