Write a letter to Santa and let him know what you'd like to see under your tree this year.
I honestly don't know what I really want for Christmas this year. I think for some reason once you become a parent everything becomes "all about the kids" and Christmas presents are the first thing to go. I have a list of things that I would like to have ranging from a cure for headaches and another bathroom in my house to a new lens for my camera and an entertainment center. But ultimately the things I want can't be purchased on Amazon, found in some chem lab, or conceived of, by even by the best of contractors.
Dear Santa,
I don't know if I've been the best of Mommies this year. In fact most days, I feel like all I'm doing is keeping afloat--barely. So do you think you could find it in your heart to send me a life preserver?
And I know that I should be asking for peace on earth but with all of the worrying I do, perhaps a little peace of mind would be more appropriate. But if you can't do that I would settle for some peace and quiet. I'm not picky.
A subscription to a maid service would be a dream come true but I would settle for shoes that put themselves away and a toy force field that makes it impossible for toys to leave the children's rooms. But if your technology isn't quite that advanced self care lessons for the children and the Hubby would suffice. Hell, just a Get Out of Making Dinner Free Card would be bliss!
It seems that anytime I mention bliss it brings my thoughts around to budget (it's probably an alliteration thing) so if there's room in the budget can you see it in your heart to tell my Hubby that just because it's an underwear-budget-kind-of-Christmas doesn't mean that crotch-less underwear are EVER a welcome gift. Joke or not, it's just not a good idea.
So that's it, Santa. I would like to say that I hope you have a wonderful, yet uneventful Christmas evening. We will, of course, leave the normal milk and cookies (and reindeer food) for you but if you need a little something stronger there will be tequila (if I don't drink it all) and bourbon in the fridge. Help yourself! And if you happen to have a little too much, feel free to leave our neighbors stuff here; we'll make sure to get it to them. Eventually.
Thanks again, Santa.
And Peace Out!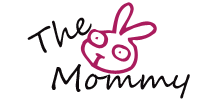 This post was inspired by
Mama Kat's Pretty Much World Famous Writing Workshop
.
Pin It