Over the weekend, the Hubby and I were sitting on our back porch supervising the dogs while unbeknownst to us the UNSUPERVISED children were playing on the front porch. (We figure that unlike the dogs, when the children decide to make a break for it they always come back, so attention must be paid!) Suddenly, a gleeful screeching interrupts our conversation. The children alerted us to a wonderful sight--a beautiful balloon going over our roof. I had just enough time to grab my camera and snap a couple of pictures.
Well it's Monday again. It's time to take a second for yourself! So take a few deep breaths, find your inner calm--if necessary lock the kids in their closets. Enjoy!
To give you an idea of how close this balloon is, my children were able to yell hello to the people in the basket and they responded by waving and yelling back!
Have a great week everyone.
Peace Out!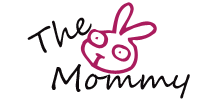 Pin It