Over the summer, my mom and I took the kids to the Moon Marble Company. A place where they make and sell marbles and have one of the coolest toy stores EVER. If you live in or near Bonner Springs, Kansas you really need to check out the
Moon Marble Company
.
Well it's Monday again. It's time to take a second for yourself! So take a few deep breaths, find your inner calm--if necessary lock the kids in their closets. Enjoy!
Look! A wind-up toy. When was the last time you saw one of these? They had tons of them and although my kids weren't overly impressed I stood there playing with them for 20 minutes. You know, until my mom came and told me to help watch my kids. You never let me have any fun, mother!
Peace Out!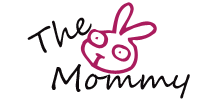 **I was in no way compensated for this post. I just like letting my readers know about really cool things to do in Kansas.
Pin It