A few months ago the kids, Unka Joe, Nana and I all went to the Topeka Zoo. A couple of days ago I stumbled upon the folder of pictures so I thought I would share a photo of my little monkey interacting with a gorilla. It was so amazing to see the gorillas up close.
Well it's Monday again. It's time to take a second for yourself! So take a few deep breaths, find your inner calm--if necessary lock the kids in their closets. Enjoy!
Porter kissing the gorilla.
Peace Out!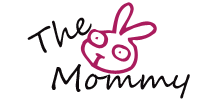 Pin It