I've said this before. I didn't have a lot of GIRLfriends in high school. At least not many that I kept in close contact with. And in college I had a couple but then again, as the years passed, we went our separate ways and lost contact. I had a hard time relating to women or girls anyway. And mostly all I learned from these friendships was that unless I was willing to do all of the work keeping us friends, making all of the plans and following up, calling and generally being the tour guide extraordinaire, then I wasn't worth keeping as a friend.
During a particularly low point in this period of time, after college, I met a chick that was in need of some computer savvy. I helped her out and in turn, she introduced me to a group of women that began their friendships in college and maintained them after! These women are now the ones I refer to as my GNO girls.
Part of our routine is a Christmas dinner. We eat, drink and generally have a blast. In past years we've adopted families, done clothing and accessory exchanges, and makeovers. Our routine changes as we do. But one of our standing traditions is a slideshow recap of our year and the evolution of our friendship. I thought you might like to check it out.
The lesson I learned in high school and college was that I wasn't worth keeping as a friend. It was a hard lesson to unlearn but with the help of these nineteen women I've learned that I'm a worthy of friendship. I learned that friendship can and should evolve as our lives do and I've learned that women can fill a missing part of my life and provide a support and strength that up until this time I thought had to come solely from within. They make me a stronger and better person and friend.
**Thanks to Meg for putting the video together ever year and letting me use it here.
Peace Out!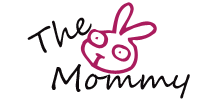 Pin It