Last weekend was super exciting for me. I had a birthday and spent some time at a vineyard making a new friend. And can I just say, she ROCKS! Allow me to introduce Fire Wyer. By day she's an unassuming nurse in an orthopedic office but by night...
She's a real
ROLLER. DERBY. GIRL!
(And she was awesome enough to let me do a mini shoot with her.)
Fire Wyer doing her impersonation of a ballerina on "point".
The majority of the shoot took place in my girlfriend Stacy's garage because it was super dark and super cold. And Fire Wyer's shorts were SUPER short!
But she was more than happy to dodge a few cars and take a few laps up and down the street for me.
I LOVE this shot of her "boxing" with an emergency light we found in Stacy's garage.
And the little boys just LOVED her. Hot chick on skates; what's not to love really?
Many, MANY thanks to my new friend Fire Wyer for letting me do this shoot. I cannot wait until Roller Derby Season to start up again in February, because you know I will be there cheering for the most amazing "jammer" out there. And many thanks to Stacy for arranging this meeting, acting as my photo assistant and driving us all out to the vineyard to drink wine!
Peace Out!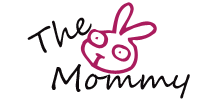 Pin It