Trash Day (Otherwise Known as I Needed to Get Some Housekeeping Done) is a semi-regular feature here on the blog. It will be characterized by a complete lack of story structure and will most likely be a collection of random thoughts, announcements and miscellaneous housekeeping tasks. Welcome to the inner workings of my mind....
Where Have I Been?
Nowhere good, that's for sure!
Sorry there wasn't a postcard..
Some of you may be aware that the Hubby has been gone for basically a month. (He was out of town for work. We're not splitting up or anything.
Although if his "birthday surprise" isn't pretty wonderful I may find myself a widow....
)
In the past 30 days, the Hubby has been home less than week and he averaged about 75 work hours a week. AND in that 30 day period, there was less than a week's worth of days when all three children made it to school at the same time. Put all that Craptastic fun together and it makes for a very grouchy and way-too-tired-to-write Mommy.
But this time offline has given me some much needed time to think. To think about what I want to accomplish with my little piece of the interweb. To put my editorial calendar into perspective and to learn to either plan a little better or live a little more--not sure which. I'll get back to you on that.
Life Changing Turkey
This is what makes that turkey AWESOME!
Two years ago, I attempted my first turkey. Since my parents had separated I felt it would be easier for me to host Thanksgiving.
That and I was pretty sure that if left up to my dad we'd be eating at a river boat casino or forced to trust my mom's ancient oven in her apartment. Salmonella, anyone?
So I decided to try my hand at brining a turkey. And OH, BUDDY! If you've never done this you are seriously missing out! The difference is astounding. And I'm giving you my recipe because it doesn't take any extra effort and actually cuts you cooking time down by like, HALF!
Ingredients
:
3 C. Apple Cider (or juice but cider is MUCH better)
2 Gal. Cold Water
4 T. Fresh Rosemary Leaves
5 Cloves of Garlic (I just smashed it and threw the whole clove in)
1 1/2 C. Kosher Salt (must be Kosher)
2 C. Brown Sugar
3 T. Peppercorns
5 Whole Bay Leaves
Peel of 3 Large Oranges
Directions:
Combine all ingredients (minus the cold water) in a large pot.
Bring to a boil, s
tir until salt and sugar dissolve completely, then turn off heat and cover.
Allow brine to cool completely, then pour liquid, (orange peel, bay leaves and all) into a large brining bag or pot. (I bought a 5 gallon paint bucket from the hardware store with a lid.) Add cold water and stir to incorporate. Fully submerge uncooked turkey in brine solution, making sure to fill cavity, then refrigerate for 16 to 24 hours.
When ready to roast turkey, remove turkey from brine. Submerge turkey in a pot or sink of fresh, cold water. Allow to sit in clean water for 15 minutes to rinse excess salt from the bird.
Discard brine. Remove turkey from clean water, pat dry, and cook according to your normal roasting method. You will not need to season the bird further! I just rubbed a little olive oil on the skin to help it along.
Be prepared for it to severely cut your cook time down!!! It cut mine in half.
*I don't know where this recipe originally came from. I know that it started out as a Martha Stewart recipe but got a little help from the Food Network and some local, fresh apple cider.
**This brine also works well with chicken. But be prepared that you will never go back to regular turkey or chicken again. This might ruin a regular roasted bird for you. Sorry!
What is Wrong With My Dog?
Since we are discussing the utterly ridiculous....
Oh, we weren't?
One of the most stressful parts of the Hubby's absence has been Cookie. If you don't know about
Cookie a quick recap
: she's an 18 month old boxer. She's petite and very beautiful. And it's a good thing because I assure you that she's also the stupidest dog on the face of the planet! Not only can we not leave a single scrap of food or food like substances (as in actual food or things that resemble food like crayons, plastic food containers or wrappers, things with pictures of food on them like empty boxes or magazines, and the children's play, plastic food) out anywhere in the house because she's a notorious counter-surfer but apparently she only likes water that comes from the toilet. I have spent the better part of the past month reminding the children to flush the toilet (EWWW!) and keep the bathroom door closed. WTF?
I promise to expound upon all the above topics at a later time.
I just really wanted to catch everyone up.
Peace Out!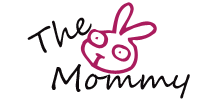 Pin It