As I write this it is important to know (or at least funny) that I am currently in my post tryptophan laden meal so comfort is completely out of the question anyway.
But seriously, I have a couple of things on my mind right now. Both are absolutely terrifying to me, neither one is something I can back out of (no matter how hard I tr

y

) and both are really necessary to my development as a photographer and as a blogger.
The first terror inducing experience will occur this Saturday. I will be photographing my first wedding.
As in I'm the LEAD photographer.
As in it's all on me.
As in I'm Freaking the FREAK out!
I am not a wedding photographer. I don't want to be a wedding photographer. I never intended to ever be a wedding photographer! Yeah, I'll play second photographer or even "lovely" assistant. I will edit wedding photos all day long. But being lead was never something I aspired to.
But then my friend and family photographer asked me to shoot his wedding. *sigh* I love him. I truly want him to be happy. I was flattered he asked me.... So I happily said yes. And shortly after agreeing to this I realized exactly what I had agreed to do.
You see there are a few reasons why this situation is really my own personal version of photography hell. One, the wedding is indoors. I am a natural light photographer and although I do lots of shoots indoors, it's all about finding that "natural" light. I can't very well ask the wedding party to take five steps nearer to the window, can I?
Really, can I do that?
Two, the very lovely bride and groom are black and black people are VERY hard to light properly. (Black skin seems to absorb light, instead of reflect it. Photography is all about
visible
light. If the light is absorbed then the camera doesn't see it. Get it?) There is a reason that Oprah's lighting team won an Emmy every. single. year. Lighting is tough. And to add to the lighting dilemma the bride will be wearing a big white dress. *sigh* Ask any wedding photographer and they will tell you that what
separates
the
amateurs
from the pros is the ability to capture the details in the white wedding dress and to not "blow out" the whites. Indoors, black skin, white dress. It all adds up to my personal hell.
Here's the lovely couple. I did their engagement shoot. Aren't they gorgeous together?
My next "issue" is that I've recently signed a contract with MomPulse to be a vlogger. Yay me, right?!? Well, I'm terrified. Vlogging is a step that I've always wanted to take.
Theoretically
. In practice, I find it very difficult to put myself out there. I find my voice annoying. I'm uncomfortable with the way I look. I hate my hair. The list goes on and on....
I have recently bought myself a tripod and a camera remote to help remove any
completely made up
obstacles that might get in my way. So I will be posting a
minimum
of two vlog posts a month for the next 2 years--according to the contract. So check out my YouTube channel (give me a follow if you like) and we'll see how this vlogging thing goes.
Peace Out!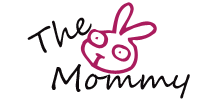 Pin It