Well folks, I survived my
first wedding as lead photographer
! Thankfully I had a wonderful assistant with me to run interference between me and a wedding coordinator, hell bent on controlling every shot I took. Many thanks to a wonderful assistant and my good friend Carrie. Without you Carrie, I probably would've been a blubbering mess.
Well it's Monday again. It's time to take a second for yourself! So take a few deep breaths, find your inner calm--if necessary lock the kids in their closets. Enjoy!
This is one of my favorite shots of the day. After the ceremony and reception I stole the bride and groom away for a couple of quick shots in a well lit stairwell. The light was soft and lovely and their happiness and love filled the entire space.
Congratulations to the Nevilles. I wish you both all of the happiness in the world. Thank you for allowing me to be a part of your special day.
***If you like weddings, I'll have more pictures on Wednesday and a few on
my photog
.
Peace Out!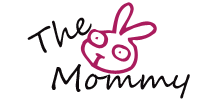 Pin It