Well, yesterday was my birthday.... Apparently, I am 38 years old. That's what the Hubby tells me anyway. I tried to do the math on Saturday and came up with 39 but the Hubby assures me that it was only the wine talking. Yeah... there was quite a bit of wine involved in my birthday celebration. A few of my girlfriends took me out to a vineyard where we ate a lot of yummy snacks and drank a large quantity of wine. Ah... good times, good times....
Well it's Monday again. It's time to take a second for yourself! So take a few deep breaths, find your inner calm--if necessary lock the kids in their closets. Enjoy!
My girlfriends and I headed out to Stone Pillar Vineyard--a local (Olathe, KS) winery for a tasting and to hang out on the pavilion. It's really beautiful out there and the weather was just perfect. Above 65 degrees in November is unheard of, really.
Peace Out!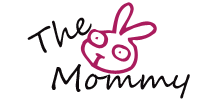 **I was not compensated in any way to tell you about Stone Pillar Vineyard. I just like telling ya'll about cool places I visit.
Pin It