I'm shooting without a tripod so the movement is from me, but I really loved this shot.
Like I said on Monday, every year the high school band delivers a show that the Mommy Household looks forward to--the Electric Light Show. The band shows off its competition piece once with the lights on and then with again with the lights off. The whole event is capped off with fireworks and very sleepy children.
The Drum Majors signal the band's readiness.
The flag team.
I love tubas!
And now with the lights out!
This guy was so bright he lit up everyone around him.
Drum Major--Love the lighted sticks she was using to conduct.
And there they go!
We had such a great time. Many thanks to the band and our school district for putting on an event such as this.
Peace Out!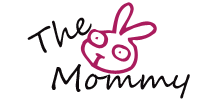 Pin It