Tell us about the last thing that irritated you.
I'm not sure where in my wedding vows it said that I am to love, honor and keep track of any and all messages, appointments, dates and other pertinent information. Sometime after the "I Dos", I became the official secretary for our household but most notably for the Hubby.
Nearly daily, I get calls, texts, emails and most frequently PMs on Facebook, not about my blog or even how I'm doing. No! I get all of this correspondence about things that concern the Hubby.
A sampling of my business cards.
The Hubby has a dentist appointment tomorrow? Ok I'll call him to remind him. Oh, and would you like his cell number to use in the future? No? Oh he never answers it when you call....
You need to trade weekends, with the Hubby, mowing the church yard? Sure I'll ask him. You know that the Hubby has a Facebook account too, don't you? Oh, he never responded to your friend request. Well, I let him know.
You need the Hubby to email the minutes from that last meeting? Sure, sure. I'll have him email that out. Let me give you his cell number so that you can contact him directly. Sure, sure... he is very busy and doesn't always answer immediately.
Thank you for sending this information along. My Hubby was wanting to know more. But how did you get my email address? Oh the Hubby listed it on your form. I see....
Is it just me? Or do all wives take on the duty of secretary shortly after marriage? Well, I've decided that if I'm going to be the Secretary I ought to get paid. Now I'm pretty sure that the Hubby isn't going to pay me to continue delivering his messages so instead I've decided to charge the people that insist on putting me in the middle. I think $5 per message, delivered in a timely manner should cover my time and travel (walking up and down those stairs is getting old).
So if you have something to tell the Hubby, feel free to contact me and get all of his contact info for a nominal fee of $25. Believe me that one time fee will save in the future.
Peace Out!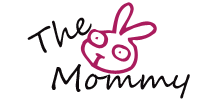 **Don't worry I'm only (kind of) joking. I will offer up a business card with all of the Hubby's pertinent info for the rock bottom price of $10!
This post was inspired by
Mama Kat's Pretty Much World Famous Writing Workshop
.
Pin It