HELLOOOO weekend! I don't know 'bout you, but it couldn't come sooner. I'm sure my lovely co-host Ginger from
Not Just Another Mom of Twins
would agree. I have a gem for ya'll this weekend. An original video from my own high school! Some of the teachers featured were actually my former teachers. I've watched this vid repeatedly this week and I just can't get enough.
Check the "rules"!
Give us both a follow (we're so much more than just songs...really) If you're a new follower please leave us a comment so we can check you out too! It's all about sharing the love, right?

Pick A Song, any song! One that makes you wanna sing! Old-New-Country-Pop-Punk...anything goes. (Let's try to keep it family friendly if we can...LOL) If you want, tell us why the song makes you wanna SING!

Add your link to the "Play List"

We'd REALLY like you to copy the Linky Code (just click on "get the code") in to your post so your blogger buds can join in on the fun or link back to the both of us so they can at least "find" the party!

We'd love to see the video of your song (which can easily be shared via youtube.com) but if you just wanna list your favorite song of the day, we're "cool" with that too!

And don't forget to grab a button! Cause sharing is caring!

If you follow me on
Facebook
then you might have seen this already. But, come on! It's awesome! Like I said, some of the people in this video are my teachers from back in the day. (No, I'm not going to tell you how long ago that was.) Podunk teachers ROCK!
Peace Out!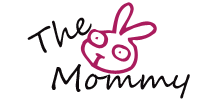 Pin It