Last Thursday was the boys' Fall Party at school (Myriam continued her streak and missed it for the third year in a row. I'm just thankful it was just an ear infection--last year we were in the hospital with RSV.) But the boys had a great time. In fact, maybe a little too much fun. Ever wonder what happens when you feed a child too much sugar and give them a scary pair of shades?
Well it's Monday again. It's time to take a second for yourself! So take a few deep breaths, find your inner calm--if necessary lock the kids in their closets. Enjoy!
It pretty much looks like this.
Peace Out!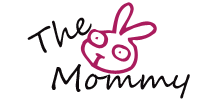 Pin It