This has been a rough week in the Mommy Household. I had sick kids, photo shoots and the Hubby took a trip to Chicago in the middle of it all. I am wiped out! But there were so many beautiful moments in the chaos and one of them was the last summer flower of the season. (But when it was all said and done I just wish I had gotten more SLEEP!)
Well, it's Monday again. It's time to take a second for yourself! So take a few deep breaths, find your inner calm--if necessary lock the kids in their closets. Enjoy!
This just might be the last summer flower of the season because the temps dropped this weekend. We were forced to turn off the AC and turn on the heat. Yeah, that's how we roll....
Peace Out!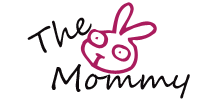 Pin It