I love the Kansas City skyline--all thirty seconds of it! I actually think KC has one of the prettiest skylines around. And yes I've seen many, many, many big city skylines but I will always have a soft spot for this big ol' little city.
The Hubby and I took the kids to visit their grandparents (the in-laws) a couple of weeks ago and I decided to snap a few pictures of my view of KC. Ignore the fuzzy, blurry images. Taking pictures while going 65 (in a 55), while three children fight in the backseat, is a lot harder than it looks.
That pseudo Sydney-esk building on the right is our new concert hall.
And yes, this is the only picture I managed to get that wasn't all blurry.
See blurry and fuzzy. But you get the idea.
The big underpass under Bartle Hall and the car that caused my Hubby to utter some really hateful things.
Road rage, anyone?
The Sprint Center where we've seen many cool concerts, the Muppets Live, and the circus.
You're totally jealous of the Muppets, aren't you?
This is the Hubby's Don't-Make-Me-Stop-This-Car-Face.
Not to be confuse with his, Get-This-Camera-Outta-My-Face-Face.
I missed a lot of things. I didn't get the statues on Bartle Hall and I really didn't get a full skyline photo. Shooting through a windshield and side windows isn't ideal. Nor was the Hubby's driving but it's still pretty and I love it, none the less.
Peace Out!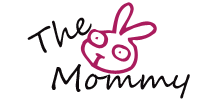 Pin It