The papers were signed last Tuesday. All of the stuff was moved our the week before. By now someone else has moved their stuff in and is living in our house. Gimme a second.... I didn't think this was going to make me cry but I was wrong. "Shady Acres" is no longer my home.
The vast majority of my life has been set against the backdrop of five acres of wooded land that has a creek running through the middle of it. I grew up there. I lived there briefly with my children. My children played in the creek and grass and dirt just like I did as a child. And now....
Top: My parent's hosted a breakfast for the new in-laws the day after the Hubby and I got married and we opened our wedding presents here. Bottom: Just around that bend in the creek lived a "monster" that my brother and our cousin swear they saw when they were little.
It's just a double wide trailer but it was home to me since the third grade.
From left to right: My parent built that fireplace. Five acres of shade to roam. No one ever used the front door--we're back door people. Lots and lots of trees.
I took these pictures over a week ago and I haven't looked at them at all. I guess I was avoiding it. I'm glad I took them.
My mom took this photo the day we cleaned out the house.
One last shot as we drove away.
To the young man that bought my home,
I hope you enjoy it as much as we did. I hope you have a family and your children play in the creek and paint themselves up with war paint, collect leaves, bugs, rocks and memories. I hope you love it as much as we did.
Goodbye old house. Goodbye "Shady Acres".
Peace Out!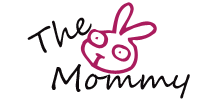 Pin It