Describe a smell that brings back memories.
The smell of autumn is upon us. Here in Podunk it can be characterized by the (hopefully) last cutting of the grass, the burning of leaves, and the smell of rotten apples. Yum! Ok, so there is a Cider Mill that you may have actually heard of, near Podunk and this weekend is Cider Fest. All this means that the Cider Mill has been pressing cider like it's life depended on it and all those squished apples have been happily rotting away; the smell is wafted for miles and that sickly, sweet rot permeates everything.
I'm sure you were thinking I was going to talk about something "traditional" like Christmas cookies or campfires or something equally
mundane
normal, but that's really not my style. You see because the moment I get a whiff of those rotting apples, I can think of only one thing: City Wide Garage Sale! That's right folks, I'm a huge fan of the good deal. My Hubby thinks I have a problem and he might be right, if you've ever caught a glimpse of my garage. YIKES!
This is my latest score. Children's Place ,chenille, striped ,hoodie, Gap, black, sweater with
"fur" trim and a Gap plaid skirt.
I got everything you see plus a couple of shirts and a skort for $1!
$1 for the whole bag of clothes.
I would show you everything but it's already put away and I'm not waking kids for a picture.
But there is just something about searching for that diamond in the rough and getting it for a song that gets my blood to pumping and makes my pulse race. Ok, maybe I do have a problem. Would it surprise you to know that I can't think of a single item of clothing that my children have worn for the past several YEARS that was purchased by me (the grandparents buy new stuff for my kids all the time) for retail price? In fact, I can count on one hand the articles of clothing that I've actually purchased from a store--besides underwear and socks because eww, I mean really.
You might think that because of my tendency for buying second hand that my children aren't well dressed. You'd be SO wrong. I'm pretty picky and I also have a serious obsession with name brands. My family benefits from my obsession. All three of my children are dressed in name brand clothing for under $100 a year. And 90% of those clothes I then re-sell, often for more than I paid for them.
So tomorrow the hunt begins. The children will be out the door to school as early as the school will allow me to drop them off, I will be armed with coffee, small bills and an empty trunk. And so my favorite weekend of the year shall commence.
Wish me luck!
Peace Out!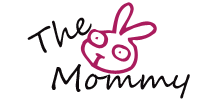 Pin It