On nights such as these; when it's neither too hot nor too cold;
I sit on my back stoop and look off into the western sky.
At this time of the year a little, red, flashing star is there to greet me.
It's at ten thirty or a quarter to eleven in the sky.
I do not know it's name because I haven't swiped my dear Hubby's phone.
Yes there's an app for that.
As I watch it flash and listen to the little houses go about their nightly duties I am reminded of the things that I have--my little house, dear Hubby, the children.
And I try to push aside the thoughts of what I lack--a bigger house, new cars, the rest of the clutter.
At this moment I and my world are perfect.
All that I have is safely nestled in my too small house, cars tucked snugly in the driveway.
The heavens watch down and smile.
Little, red, flashing star you are a reminder of what's important and every night I will watch you, watching us.
Vigilant until it's time for you to pass under the horizon and another star takes your place as guardian.
Pray, keep us safe and snug; listen to us murmur and breathe.
Watch over those that watch you.
One day I will know your name as you know mine.
I will find the app.
But until then good night.
Peace Out!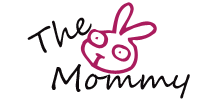 Pin It