My children love water and the hotel that we stayed at for a couple of days had an incredible pool. It was an indoor/outdoor pool. Half of the pool was inside and half out, with a glass wall that you could swim under to get to either half. It was a lot of fun. I decided to let the kids stay up late and experience swimming at night for the first time; I also decided to document the experience.
I should probably mention that I don't own a waterproof camera, (but I'm in the pool anyway) so all of these images are taken with my Sony Cyber-Shot that I bought a few years ago for $40. Because I got it for such a steal (yes I got it new for that price) it gets abused constantly. When I finally kill that camera I'm going to be very sorry.
I turned the flash off so I'm only using the lights of the pool; makes for a "mushy" shutter and some soft images, but I still managed to capture some great action shots.
But those "soft focused" images also convey a serenity and glow that I wouldn't have been able to capture if I used a flash.
I think the images are really beautiful. So beautiful that I think I need to add a waterproof camera to my wish list--I saw SO many "pictures" that I just couldn't take because I wasn't under the water. I really want to try my hand at underwater photography but until I am properly equipped I'll keep abusing my Sony!
Peace Out!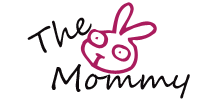 Pin It