It's really Because I'm the Mommy!
I decided it was time for a face lift. Please take a look around. (Tread lightly.) I AM the IT department 'round here and I've worked all weekend getting everything transferred over to the new template. There are still some broken links, misaligned buttons and some WAY jacked up stuff happening over here but I'm hoping by the end of the week I will be up and running just like normal. Only prettier. And with better functionality. And just maybe with a few new tricks. We'll see....
Well, it's Monday again. It's time to take a second for yourself! So take a few deep breaths, find your inner calm--if necessary lock the kids in their closets. Enjoy!
I've had this template for over 2 years now and I loved it. But I feel like I've outgrown it. It's time to make a change! I think that after I get all of the bugs worked out you will find that this new template will have better functionality and more to offer. That's the idea, anyway.
If you happen to find some broken stuff (and you will), please drop me an email or comment here on this post and let me know. I've been looking at this thing for over 20 hours straight and I'm sure I'm overlooking some stuff.
Peace Out!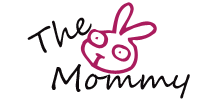 Pin It