A big change has occurred over the last couple of months. Logan has decided that he no longer wants to share a room with his brother. He wants his own room. His list of complaints is long and valid.
Porter wakes him and keeps him up at night. (It's true.)
Porter refuses to pick up after himself and Logan is tired of doing all of the work. (Yup.)
Porter breaks all of the toys and refuses to share--even if the toy isn't technically his. (True, true and true.)
Frankly, Logan is just fed up. And can you blame him?

So we did what any parent with an extra room does in this situation.
We began the process of moving him.

He was so eager to move in, he didn't mind spending the night on the floor. It should also be noted that this isn't the first time we've caught him sleeping in here in a SLEEPING BAG.
It's going to be awhile before he's completely moved in and we've converted this room to a boy's room (right now the walls are a Pink Panther Pink) but at least he'll get an uninterrupted night's sleep.
Wish us luck....
Peace Out!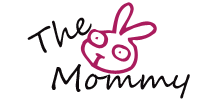 Pin It