As a Mommy, I suffer from a SEVERE lack of pictures of myself. I don't know if it's because as the Mommy, picture-taking falls into my job description or because as a woman, I never think that I look good enough in the photos so I designate MYSELF as the picture-taker. Either way I've decided that I really need to take more picture of myself, if for no other reason so that my children will have a photographic record of me.
Well it's Monday again. It's time to take a second for yourself! So take a few deep breaths, find your inner calm--if necessary lock the kids in their closets. Enjoy!
One day while in the bathroom, I noticed that I could clearly see myself reflected in this drawer pull so I attempted this self portrait. It would have been crisper with a macro lens but I like the effect.
Peace Out!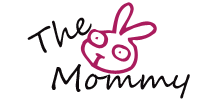 Pin It