If you've followed this blog at all this week then you probably know that the Hubby lost his job earlier this week. But right now... it's kinda nice having him home. We've all slept in a bit,
had a little "afternoon delight"
napped in the afternoon and there's been a new found appreciation for the things I do around here. Not that he didn't appreciate my contributions before, he just didn't realize EVERYTHING that's involved with caring for three children 24-7.
He really should see what it's like during school! This summer stuff is WAY easier
. Overall, it's been like a cheap vacay. But I also know that this carefree feeling is fleeting. After a couple of weeks, the panic will return. I will start to wonder how we are going to pay the bills and hard decisions will have to be made. But for now I am enjoying the Hubby being home, having an extra hand around the house and having someone to talk to--that isn't in a computer.
Not that computer friends aren't great! I mean just look at my Canadian bestie, Ginger from
Not Just Another Mom of Twins
. I only know her through the computer and she's one of my best friends EVER! Ok, I admit it was a rough segue. Deal! (And check out the "rules!)
Give us both a follow (we're so much more than just songs...really) If you're a new follower please leave us a comment so we can check you out too! It's all about sharing the love, right?

Pick A Song, any song! One that makes you wanna sing! Old-New-Country-Pop-Punk...anything goes. (Let's try to keep it family friendly if we can...LOL) If you want, tell us why the song makes you wanna SING!

Add your link to the "Play List"

We'd REALLY like you to copy the Linky Code (just click on "get the code") in to your post so your blogger buds can join in on the fun or link back to the both of us so they can at least "find" the party!

We'd love to see the video of your song (which can easily be shared via youtube.com) but if you just wanna list your favorite song of the day, we're "cool" with that too!

And don't forget to grab a button! Cause sharing is caring!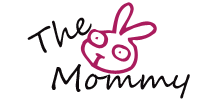 Pin It