That's right! Someone had a lapse in judgement, baby! Because whomever nominated me (and there were two different people) obviously doesn't read my blog or
they're smokin' crack
maybe they do and thought it would be really funny--because it kinda is. I mean picture it... 'lil ole, antisocial me, sporting my dew rag and possibly paint spattered (Cause I'm an artist. No really I am.), ill fitting clothing, sitting in a room full of the mommy version of Heathers (Yeah, I just watched that movie, for the first time, a few of weeks ago and have been just LOOKIN' for an excuse to reference it!). Can you see it? Can you see the funny?
Yeah... who thought that was a good logo?
So this is how this all went down. I was outside
following my muse
taking pictures of my kiddos (cause I'm an artist, dontcha know) when the boys informed me that the home phone is ringing. And I'm all, "who the hell has this number?" We only have a home phone for internet purposes
that I don't understand since we aren't using dial-up
and to ensure that every working telemarketer has the opportunity to speak with a preschooler at least once in their career.
Turns out that it was the PTO Co-President calling to inform me of my nominations.
Yes, plural!
Two different
crazy
people thought that I should be all "involved"... and stuff. I know, crazy! Apparently, I was nominated for co-treasurer and for secretary.
Now the idea of secretary wasn't so bad. I can take notes. I'm not sure that everyone would appreciate my extra commentary but hey, I can take notes. But treasurer? Oh, hell no! I mean until the Hubby came along I paid someone to balance my check book for me. And now that I have the Hubby--well, I still pay someone to balance the check book for me, it just so happens he "works" for food and sexual favors. And since I know the Hubby doesn't want to take on another check book and really didn't want to whore myself out for an organization that I have no real emotional connection, I politely declined.
Epilogue:
So I went to my first PTO meeting last night. Let's be honest, I felt like a complete fish outta water. I spent most of the meeting refusing to make eye contact with anyone on the executive board for fear of being
drafted
nominated for some
evil
committee. After the meeting was over I was told that the secretary position had been filled.
So I was off the hook!
But they had another idea how I could help.
Shit!
Turns out I actually liked the idea they had come up with. They might be looking for someone to set up some web based communication for the PTO and who better to help them with this endeavor than a wildly, popular, blogger? But since they couldn't afford her they'll settle for me.
So watch out bitches! The Mommy has gone PTO!
Peace Out!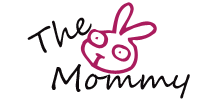 Pin It