I talk a lot about living in a small town. I make fun of my town and the people who live in it, because how can I not? If you've never lived in a small town than you really can't understand the crazy. For example, my town used to have a hotel and the lady who ran it would take pot shots [with a GUN] at the potential clientele! And when people tell this tale they often get all sentimental when they mention crazy Ida. Only in a small town would this kind of behavior make you a local legend, instead of a felon.
When speaking with long time locals (I'm not a long time local. I've ONLY lived here since the second grade. Although I was officially declared an "Opie" by my Rotary Club about ten years ago.) they will regale you with tales of local celebrities, vicious ancient gossip, and unparalleled generosity. This is a post about the later.
Yesterday, I told ya'll about
Myriam's broken doll
, "Blue Glucy". I also posted my concerns on my personal Facebook account and the outpouring of support was wonderful but not unexpected--I mean if you're "friends" with me on Facebook there's a pretty good possibility that we're friends in real life. Would anyone really be surprised that Myriam's Sunday school teacher was looking for a solution to this problem? Or that an old family friend would make a couple of phone calls to a doll hospital?
Perhaps in this day and age, community and caring is strictly a small town phenomena? I hope not but if the evening news is to be believed, it may be so. But what happened next is the epitome of small town life. Yesterday I was bombarded with phone calls and emails from friends (both on-line and in real life) all wanting to contribute to the Blue Glucy Fund. *
I found money in my mail box, my paypal account and in the hand of a friend who was waiting on my front stoop. It was very humbling to hear how a little blog has touched the lives of people I've known the majority of my life and people I've never really "met". Thank you everyone who contributed, prayed or just wished us well. We are blessed beyond my poor words.
Peace Out!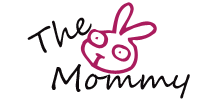 *A new Blue Glucy has been ordered and is on its way. We expect her next week. Thank you again to everyone that helped us during our time of need.
Oh! And if there are any contractors out there we really need another bathroom. What?!? You can't blame a girl for asking!
Pin It