It's still April, so in honor of Autism Awareness Month I'm playing a few of Myriam's favorite songs. Myriam loves music. She loves to sing (and make up the words when she doesn't understand or know the correct ones) and dance (you should see her Cha-Cha Slide) at any opportunity. Hmm... she's a lot like her Momma in that respect.
Anywho, it's time to get this party started. Ginger from
(Not) Just Another Mom of Twins
and I have worked up a few "rules" to keep this dance party puke free. Believe me when I say that I just can't handle anymore puke....
Give us both a follow (we're so much more than just songs...really) If you're a new follower please leave us a comment so we can check you out too! It's all about sharing the love, right?

Pick A Song, any song! One that makes you wanna sing! Old-New-Country-Pop-Punk...anything goes. (Let's try to keep it family friendly if we can...LOL) If you want, tell us why the song makes you wanna SING!

Add your link to the "Play List"

We'd REALLY like you to copy the Linky Code (just click on "get the code") in to your post so your blogger buds can join in on the fun or link back to the both of us so they can at least "find" the party!

We'd love to see the video of your song (which can easily be shared via youtube.com) but if you just wanna list your favorite song of the day, we're "cool" with that too!

And don't forget to grab a button! Cause sharing is caring!

Pink is probably Myriam's favorite singer and this song is the first song that she actually tried to learn the words (Yeah, I'm a little concerned about the language.) to and sing along with. What I found to be really interesting is that when I mentioned the song to one of her therapists she named the song off immediately when I fumbled for the title. She said the song would be right up an autistic brain's alley. I never thought to ask her why; now I wish I had.
Have a great weekend everyone!
Peace Out!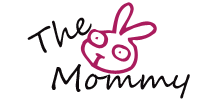 Pin It