When Myriam was a baby (more correctly said, when Myriam was a toddler) we started realizing that there was something different about her. She was a very stoic baby, seldom smiling and very content to be left to amuse herself. She also would have rages that seemed to have no cause and often no cure, except exhaustion.
Well, it's the weekend again and ya'll know that means it's time for another episode of Songs that Make Us Sing! Ginger, from
(Not) Just Another Mom of Twins
and I have written up a few rules (they're really more like guidelines, really) to help keep this dance party puke free. Take a gander!
Give us both a follow (we're so much more than just songs...really) If you're a new follower please leave us a comment so we can check you out too! It's all about sharing the love, right?

Pick A Song, any song! One that makes you wanna sing! Old-New-Country-Pop-Punk...anything goes. (Let's try to keep it family friendly if we can...LOL) If you want, tell us why the song makes you wanna SING!

Add your link to the "Play List"

We'd REALLY like you to copy the Linky Code (just click on "get the code") in to your post so your blogger buds can join in on the fun or link back to the both of us so they can at least "find" the party!

We'd love to see the video of your song (which can easily be shared via youtube.com) but if you just wanna list your favorite song of the day, we're "cool" with that too!

And don't forget to grab a button! Cause sharing is caring!

In those days before Myriam's diagnosis with autism we were often at a loss as to what to do when she was having an "episode". And it seemed more often then not we were stuck in the car while she was melting down.
Try focusing on the road when you have an 18 month old in the backseat screaming, flailing around, hitting her brothers, and throwing things--it's not easy.
That's when we discovered James Blunt and I believe that Myriam really thought he was singing directly to her because no matter how bad the melt-down she always stopped when he sang "Your Beautiful".
Peace Out!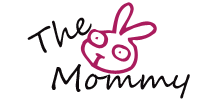 Pin It