I know that I've been doing the "Podunk tour" recently but yesterday while at church I took the sweetest picture of the Hubby and Myriam. I was taking pictures for our church's newsletter and the Hubby was helping Myriam make Resurrection Rolls in celebration of Easter.
Welp, it's Monday again.
It's time to take a second for yourself! So take a few deep breaths, find your inner calm--if necessary lock the kids in their closets. Enjoy!
To make Resurrection Rolls separate a can of crescent rolls into 8 triangles. Dip a large marshmallow in melted butter and then roll in cinnamon and sugar. Wrap sugared marshmallow in a crescent triangle, pinch edges closed (securely) and bake according to package directions until golden.
*While making the rolls you are explaining that the marshmallow represents Jesus, pure (white) and without sin. The butter is the embalming oils and the cinnamon and sugar the precious spices used to prepare his body. You then wrap the marshmallow (Jesus) in the crescents (linens) and place the rolls in the oven (tomb).
After the rolls have baked and cooled open them to reveal that Jesus isn't there! He's risen. Eat and enjoy.
I hope everyone had a wonderful Easter.
Peace Out!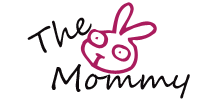 Pin It