3.) Share a favorite dessert recipe.
I gave you a little sneak peak on Monday about the camping trip the Hubby and I arranged for our son, Porter. As I explained, my folks each take one kid on Friday night, leaving us to enjoy the single child existence that the Hubby and I only knew for thirteen short months before the
birth of the boys
. We really do try and make the "singleton" child feel special on Fridays, so when the Hubby had the idea to "take" Porter camping I was all for
a night to myself
it!
Unfortunately
But it was February and camping outdoors was out of the question. So we decided that we would go camping out, IN.
We decided to go all out! The Hubby broke out his pup tent and sleeping bag from his "Scouting" days. (The Hubby is an Eagle Scout.
Yeah... he's a big 'ole geek.
) I decided that my contribution would be a camping themed dinner and breakfast
and prayed that it would be enough to keep me from sleeping on floor
. So as soon as Daddy got home from work he started setting up camp, which included
a lot of cursing
figuring out how "stake" a tent without putting holes in my floor.
The menu was super easy, super tasty and above all else kid friendly. We had beenie weenies (a "grown-up" version that will bring back all of those
summer camp memories
without the gag factor of normal beenie weenies), my cheddar, jalapeno, bacon corn bread baked in a cast iron skillet, dippable veggies and for dessert cocoa and s'mores!
Problems arose almost immediately after informing Porter of his camp out. It rained. In fact it poured. We haven't had any form of precipitation all winter and it just so happened that the weekend we planned to fire up our fire pit so that we could roast a few marshmallows and make s'mores it rained like something out of biblical times! And since we don't have a fire place or a gas range, we were forced to make s'mores in the microwave. So this is the Mommy Household's we're-trying-to-make-some-memories-round-here-indoor-camping-s'mores-recipe.
The Mommy's Microwave S'Mores
1 Box of (your favorite brand) of Graham Crackers
Enough Chocolate Bars to Wind A Preschooler Up Like a Top (It's about 2 1/2)
Marshmallows (I LOVE the giant kind that are the size of a toddler's fist)
The first step is to separate the graham cracker sheet and chocolate bars in half (we like to use dark chocolate--like at least 60% cacao for the adults). You then layer graham cracker, chocolate, marshmallow (in that order for optimum tastiness) and top with another graham cracker half.
Now comes the fun part! If you've never microwaved a marshmallow (Where are you from???) I highly recommend getting a marshmallow Peep. It makes me laugh every time. Please watch your s'more carefully while you nuke it! Once it expands it's done! Microwaving longer than 5 seconds risks
explosion--and trying to get
marshmallow goo out of a microwave
is an exercise in futility.
And just in case you wanted it here's my Beenie Weenie recipe too!
The Mommy's Beenie Weenies
2 Cans of Pork and Beans
1 Pkg. of Little Smokies (I use turkey or chicken)
4 Strips of Bacon, cooked crisply and crumbled.
1 T. Reserved Bacon Drippings
1 White Onion, diced
3 Cloves of Garlic, minced
1 T. Olive Oil
1/4 C. (scant but packed) Dark Brown Sugar
1 1/2 C. Barbecue Sauce
Splash (heavy handed) Worcestershire Sauce
1/8 t. Liquid Smoke
2 T. Dijon Mustard
(Optional) Fresh Cracked Black Pepper to Taste (and if you like it a little on the spicy side you can put in some diced roasted jalapenos or a couple of diced Adobo chilis)
(Break out the Dutch oven you got as a wedding present and have never used that you have hiding in that dark cabinet because you need something that is able to go in the oven after being used on the stove top!)
Pre-heat oven to 375 F.
Heat the Dutch oven to medium high and cook bacon until crispy. Drain bacon on paper towels and when cool, crumble and set aside. Reserve 1 tablespoon of the bacon drippings and discard the rest. Add the tablespoon of olive oil and heat until oil shimmers. Add diced onion and garlic and saute for 5 minutes, until translucent and slightly golden, being careful not to burn the garlic.
Add pork and beans, little smokies, barbecue sauce and brown sugar to the pot, stirring to blend and until brown sugar melts. Add Dijon mustard, Worcestershire and liquid smoke. At this point taste to make sure seasonings are to your liking. Add pepper and bacon.
Put dish in oven (without lid!) and heat until bubbling and slightly browned on top. Approximately 30 minutes.
Serves: 8
I hope ya'll take your kiddos camping out, IN too!
Peace Out!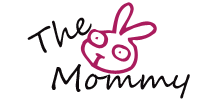 Pin It