So whad'ya get when you blow out two dozen eggs so that your kids can decorate them for an afternoon craft project?
Besides a hernia?
Well, for starters you get blue Smurf fingers from the egg dye,
but you also get these....
So whad'ya do with the contents of two dozen blown out eggs?
Besides have a delish breakfast of french toast?
How about light dinner
or a portable breakfast
of
mini quiches
? Ok so they're more like a cross between a muffin and a quiche. All I know is that they are super tasty so I'm not going to argue semantics. Bacon, eggs, cheese and some "hidden" veggie goodness all in a tasty, little, child friendly meal.**
Mmm... mini quiches....
Mini Quiches/Muffins
6 Eggs (lightly beaten)
1/4 C plus 2 Tbls Bisquick
2 C Shredded Cheese of choice
5 Strips of Bacon (cooked crisp and crumbled)
3 Diced Green Onions
This is an easy recipe! Pre-heat oven to 350. Grease muffin pan. Mix all ingredients together. The batter is will be sticky but not dry, if it is too dry add no more than 1 Tbls of milk. Evenly distribute batter between muffin cups. Bake for 12-15 minutes until lightly browned. Yields one dozen.
*You can use any combination of meats and cheeses. I always add about 1 C. of sauteed veggies, such as onions, green and red bell peppers, and mushrooms. Adding veggies does increase the yield by half.
Peace Out!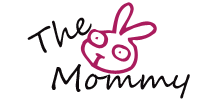 Pin It