Last weekend was the annual Father/Daughter dance in Podunk, Kansas. This was Myriam and the Hubby's second year attending. Myriam loves it! They go out to dinner before and the Hubby lets her eat as much chocolate cake as she wants. Then they head to the dance where according to the Hubby, Myriam basically "runs around in a circle" for an hour and a half.
Myriam was very excited because she got a new pink polka-dotted dress that SHE paired with white and black polka-dotted tights. She also got to wear lipstick (clear lip gloss), which is a super big deal for a 5 year-old. The Hubby was surprised to find out that Myriam knows how to dance the Cha Cha Slide. Overall, I would say that a good time was had by all!
Don't forget to link up below.
Peace Out!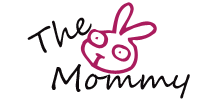 These are the chicas I hook up with every week. Every. One.
Pin It