Apparently one day last week, I had a package waiting on my stoop.
Well... it would have been waiting for me if one of my neighbors hadn't come along and SWIPED IT!
I don't know if you remember or not but I signed up for the
Secret Sister program
with my MOMs Club awhile ago and I received the name of my Secret Sister. (Just so you know I won't be able to share what I'm giving to my Sister because it's possible that she reads my blog but it's ok because I've been taking pictures of everything and I will share when the program ends on Mother's Day).
As I was saying, I WOULD have had a lovely little something sitting on my porch if my neighbor hadn't come along and taken it. Actually it's because she DID swipe it that it made it to me at all. You see, it was raining the day my Secret Sister dropped it off and my WONDERFUL neighbor was concerned that it would be ruined so she took it to her house for safe keeping.
Here's where the problem arises. My Sister dropped off my gift while I was running kids to and from school (like a good little sneaky sister) and normally I would have only been gone for 20-30 minutes and would have returned to an ever so "slightly damp" gift. No big! But in fact I was gone for a several hours. AND upon returning home my family promptly fell ill with a rota virus which means we haven't left our house in days. So I just received my gift yesterday. And can I tell you? I'm SO glad my neighbor stole it because it's just lovely!
The thought of the rain ruining these beautiful handmade turtle cards would have broken my heart. Aren't they adorable?
So thank yous all around!
Thank you to my secret sister for the beautiful cards. I love them!
And thank you to my neighbor for saving them from the rain storm.
You both rock!
Peace Out!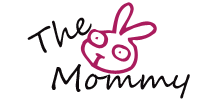 These are the chicas I hook up with every week. Every. One.
Pin It