I've had a lot on my mind. So it might not surprise you that I've been doing a lot of thinking recently. I have a longing in my heart that I can't seem to push aside. Right now it's merely an muted image of what I want to be but I'm trying to bring it into focus.
My mind races with possibilities and with fear. Do I dare change? Do I make the decisions that are necessary to promote my longings? Do I risk failure? And if I fail, what then?
I have always found it easy to believe in others' dreams. To speak to their ambition. To nurture their innate creativity and promote their vision. But I am my own worst critic. I'm insecure in my abilities. I fear failure.
So here I sit. I appear calm but in my mind a torrent of emotions is flooding through me. Thoughts and fears chase the joy from my heart. Do I dare make the changes that are necessary to feed my passions? Do I let the storm break over my calm facade?
Peace Out!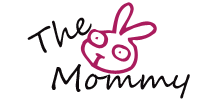 Pin It