I don't know about ya'll but last night's Super Bowl just might have been the best Super Bowl EVER! It's not because I cared one lick about who won or lost. Even the ads, although entertaining, really didn't hold a candle to Twitter last night.
That's right, I said Twitter.
I spent the whole Super Bowl on-line tweeting with my friends. We tweeted about commercials, the score, what we were eating (and not eating) and basically just catching up. It was fantastic. Thanks for the fun, ladies!
Well, it's Monday again. It's time to take a second for yourself! So take a few deep breaths and find your inner calm--if necessary lock the kids in their closets. Enjoy!
A couple of the ladies I spent the Super Bowl with.
Peace Out!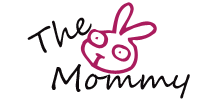 Pin It