So I was going through a bunch of photos, looking for the one to post today, and I found this one. It's of my daughter (center) and she's flanked by her Grandma B (on the left) and her Great-Grandma H (on the right). Three generations all present for one shared moment. You can't beat that....
Well, it's Monday again. It's time to take a second for yourself! So take a few deep breaths and find your inner calm--if necessary lock the kids in their closets. Enjoy!
Happy Monday, everyone.
Peace Out!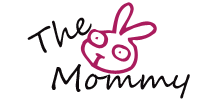 Pin It