I'm sure you've probably read enough Christmas posts by now that you're probably sick of them. Well, I just couldn't contain myself. The Hubby did good this year. He gave me money. And with that money I bought myself a camera bag. But not just any old-black-looks-military-issue-(and not in a cute way)-made-out-of-bullet-proof-black-padding-boxy-(And did I mention BLACK?)-bag. Oh no....
I bought this little baby.
Not the dog, although that's my little Boo-boo. (The Hubby named her Booger. She so doesn't look like a Booger! So I call her Boo.) I'm talking about the bag! I've been wanting a pretty camera bag for awhile now and I've been shopping around. I went with the
"Rose" in Sugarplum from Jo Totes*
because price was definitely a consideration. They had stylish bags that didn't start at $200. I have to say I am SO VERY pleased with my choice. It exceeded all of my expectations.
Inside the bag from top left going clockwise. Canon* 300 mm lens, Canon Rebel EOS with 55 mm lens attached, empty pocket that usually contains my Sony* Cyber-shot, wallet, novel, and cough drops. The side pockets contain my Weight Watchers* Point Calculator, business cards and voice recorder. The inside zippered pocket contains make up, pens and misc junk. There is also an outside zippered pocket that I stash my cell and my keys but they say it's big enough for an iPad.* I wouldn't know since I don't have an iPad....
I absolutely LOVE it! I've named her Lita, as in LoLITA.
'Cause she's a naughty, sexy girl!
Don't forget to link up below, check out what my cyber-pals are being all wordy about, and check out
Jo Totes
too!
These are the chicas I hook up with every week. Every. One.
Peace out!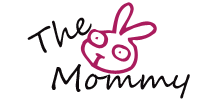 *FYI--I didn't get paid by Jo Totes, Canon, Sony, Weight Watchers, nor Apple for mentioning their products. Although I totally should because I mention them often enough! Hurumph!
Pin It