4.)Describe the scene at breakfast.
Breakfast is probably remarkably similar in my kitchen to the chaos that is occurring all across the country, Monday through Friday. I like most Mommies are cajoling/threatening children in order to get them to eat anything that resembles a healthy breakfast before the child(ren) is cleaned up, dressed and rushed out the door. Breakfast is merely a step in the chain of events that we call morning.
But I'm always left wondering if it really has to be this way.... Because somewhere in my wet-dream fantasies of an ideal morning, breakfast takes on a new form.
Breakfast food is my favorite kind of food. The elegance of a poached egg, its flavor subtle and sublime, its texture creamy, velvety even, isn't lost on me. The satisfaction I get in from a perfectly crisp strip of bacon--smoky, salty and mouth-wateringly delectable, is unparalleled. A stack of perfectly golden pancakes, standing proudly as butter and syrup slip gently past those tender layers! Tender biscuits smothered and covered in sausage gravy is a homecoming on a plate. Oatmeal even with it's salty, smooth puddle of butter and brown sugar served up with a side of buttered toast warms my insides as it warms my heart.
Yes it's true that food is at the heart of my perfect breakfast but there is so much more to it. The ideal is in part about the preparation of this perfect meal. The joy I feel as I whisk eggs and chop veggies for omelets. The aroma of cinnamon rolls perfuming the house. The sun winking off of fruit and vegetable juices lined up on the counter while I sing songs and dance circles with exuberant children. A family joined around a table to share a meal but also fellowship; this is my dream!
And some days we come close. It may not be the over-the-top breakfast of my dreams and often times it's not even the morning meal (Brinner, anyone?*) but anyone that reads this blog knows that content and timing were never my strong suits anyway. The most important part is the feeling of family, comfort and oneness that breakfast brings me. That's the dream and that's the goal.
Happy family, happy children, happy Mommy.
Good morning!
**Brinner is breakfast for dinner. BR(eakfast) + (d)INNER = BRINNER Something we do quite often in the Mommy Household.
Ham and Cheese Muffins*
1 T. Butter 1/2 C. Milk
1/3 c. minced onion 2 Eggs
8 oz Shredded Cheddar 1 C. Cooked Ham, finely chopped
Cheese 1 t. Hickory Smoked Salt**
1-1/2 C. Bisquick
Melt butter in a skillet. Add onion and cook over low heat until softened; set aside. Combine cheese and biscuit mix in a bowl; stir in milk and eggs just until moistened. Fold in ham, softened onion and salt. Fill 12 greased muffin cups 3/4 full. Bake at 425 degrees for 13-15 minutes, or until a toothpick comes out clean. Let cool for 5 minutes before removing from muffin cups. Serve warm.
Makes 1 dozen.
Notes: These freeze well. To reheat from a frozen state, wrap muffin in a paper towel and microwave on high for 45-60 seconds.


I like to change these up quite often by changing out the meat and cheese combinations, ham and Swiss, sausage and pepper jack etc.




*I was given this recipe along with a collection of handwritten recipes as a wedding gift. Where it came from originally, I don't know.




**I use liquid smoke instead of the salt. If you choose to go this route, USE SPARINGLY! Seriously like an 1/8 t. or it will be overwhelmingly smoky and salty.
Peace out!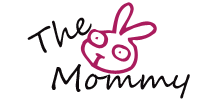 Pin It